Friday 12 October 2007
More cases of phantom r
Yesterday's posting about words without etymological /r/ but spelt with r evoked a number of comments.
The Scots, Irish, etc., who have been in touch all say they use the spelling pronunciation, i.e. pronounce /r/ in words such as Myanmar, shar pei, sarnie. (But one Scotswoman says "sarnie I hear with an English accent so would avoid, tho I know it well".) This is the answer I would have expected, given the great influence exerted by spelling on the pronunciation of words we're not sure about.
It also calls to mind the fact that people in the rhotic west of England tend to pronounce /r/ in words such as khaki, even though there is no r in the spelling. The equivalence "non-rhotic [ɑː] = rhotic [ɑːr]" is a deeply buried part of their phonological knowledge.
By the way, if you don't know what a west-of-England working-class rhotic accent sounds like, here's a YouTube clip I came across of a young man from Filton in Bristol. Put it in your archive of English local accents.
Nigel Greenwood comments
The Chinese word for tea (chŠ in Pinyin) happens to be "char" in the Gwoyeu Romatzyh romanization, which uses -r as a rising (2nd) tone marker. This use of silent -r could almost have been invented by a non-rhotic speaker of BrE.
British trade-names such as Polyfilla and the inner-city buses called Hoppa must be either baffling or irritating to rhotic speakers (not to mention non-anglophones).
Of course the /r/ reappears when someone mutters "I'll just put some Polyfilla(r) in it!"
Harry Campbell says
This use of R to indicate a "long" a vowel is very interesting. It's one thing in colloquial terms like scarper but I had never thought of it as normal procedure in standard [= non-rhotic, JCW] English, which after all does have some residual memory of the "silent" non-prevocalic R; surely the normal thing is "ah" rather than "ar". I wonder why they didn't go for Myanmah, conveniently recalling words like mynah, rajah, and indeed the dated spelling Burmah used by the famous Oil Company?
He also mentions two other relevant spelling/pronunciation anomalies:
The recent jocular coinage "lurve", "an emphatic, humorous, or arch pronunciation of LOVE ... sometimes specifically parodying the slow, smooth, crooning pronunciation of love in romantic popular songs" as OED puts it, has now entered the language, but to pronounce the R makes nonsense of the idea.
[Elvis Presley's STRUT vowel sounds virtually identical to the RP etc. NURSE vowel. I mentioned this 25 years ago in Accents of English, p. 536, though I wrote lerve rather than lurve.]
Harry continues
Under marm, OED comments: Variant of MA'AM n.1 In U.S. usage, it is not always clear whether the spelling with -r- is merely a graphic device to indicate lengthening of the vowel (esp. in representations of the non-rhotic dialects of New England), or else represents a genuine intrusive /r/: rhotic /

mɑrm

/ can easily develop from /

mɑm

/ by analogy with e.g. rhotic /

hɑrm

/ HARM n. corresponding to non-rhotic /

hɑm

/. Cf. mars, marse s.v. MAS' n.1
(This must be the third edition of the OED. I can find no such discussion in the second edition, which is the one I have on my computer.)
I have commented elsewhere that the Caribbean English Creole progressive negative particle /naː/ — which, not being standard grammar, has no standard spelling — is spelt nah by the semi-rhotic Jamaicans but nar by the firmly non-rhotic Montserratians.
Lastly, Tristan McLeay mentions the Australian arvo 'afternoon'. He says "It's doubly fun because not only does it use ar=/a:/, but also the Australian and American pronunciations of the first syllable are obviously quite different."
---

A cup of char and a sarnie
Photo: Jupiter Images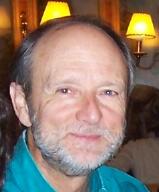 Nigel Greenwood

The singing group Muldoon's Picnic.
Harry Campbell is the one in the middle with a cap.