Speech Data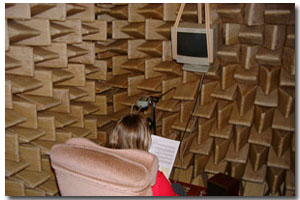 The following are compilations of speech data which are available for researchers and students:
Comprises high-quality recordings of a range of speech materials (from words to spontaneous speech) for a set of 45 speakers (women, men and children) from a single regional accent group.
A pilot corpus of spoken British English produced in a collaboration between UCL, Cambridge University and Edinburgh University. Now with samples of phonetically annotated material available for download.
A spoken language resource for the EU with comparable speech recordings available in 7 different European languages.
Recordings of 61 speakers who have been studied by the UCL Psychology department speech group as part of their research into stammering
Also available from our Listening Centre
A demonstration of ALL the sounds on the current IPA Chart on CD, audio cassette or new interactive CD-ROM.
Ear-training material in the context of "non-standard" pronunciations of English words and phrases, on audio CD.