| | |
| --- | --- |
| | Longman Pronunciation Dictionary |
J.C.Wells, 1990. Longman Pronunciation Dictionary. First edition. Harlow: Longman. ISBN 0 582 96411 3 (cased edition), 0 582 05383 8 (paperback edition).
J.C.Wells, 2000. Longman Pronunciation Dictionary. Second edition. Harlow: Pearson Education Limited. ISBN 0 582 36468 X (cased edition), 0 582 36467 1 (paperback edition).

Read about the research carried out for the second edition!
A new and authoritative guide to the pronunciation of English.
The Longman Pronunciation Dictionary has been specially prepared for students and teachers of English. It provides clear models of widely-accepted, contemporary English pronunciation as well as valuable information about alternative pronunciations. With over 75,000 words and in addition many thousands of inflected and derived forms, the Longman Pronunciation Dictionary is an authoritative, comprehensive, and up-to-date reference work. This dictionary will be an essential source of information for all those with an interest in contemporary spoken English.
Over 75,000 words including technical vocabulary and proper names
Full coverage of both British and American English using the alphabet of the International Phonetic Association
Recommended pronunciations clearly shown for each word along with other pronunciations in common use
Detailed usage notes on important features of English pronunciation (sample)
Helpful guidelines on the link between sound and spelling
Advice on disputed pronunciations based on opinion survey findings
This book was awarded the English-Speaking Union Duke of Edinburgh's prize for lexicography.
A spoken version of the Longman Pronunciation Dictionary is incorporated in the Longman Interactive English Dictionary, a CD-ROM published by ACT Multimedia/ Harlow: Longman, ISBN 0 582 236940.
The publishers' UK address is Pearson Education, Edinburgh Gate, Harlow, Essex CM20 2JE. Tel +44 1279 623623. Fax +44 1279 431059. Visit their web site. Their head office is at 10 Bank Street, White Plains, NY 10606-1951. Tel +1 914 993 5000. Fax +1 914 997 8115.
The author, Professor John Wells, holds the Chair of Phonetics in the University of London -- a position previously occupied by A.C.Gimson and, before him, Daniel Jones, who was responsible for establishing the standard IPA system used in English Language Teaching throughout the world.
---
Coming soon -- new edition!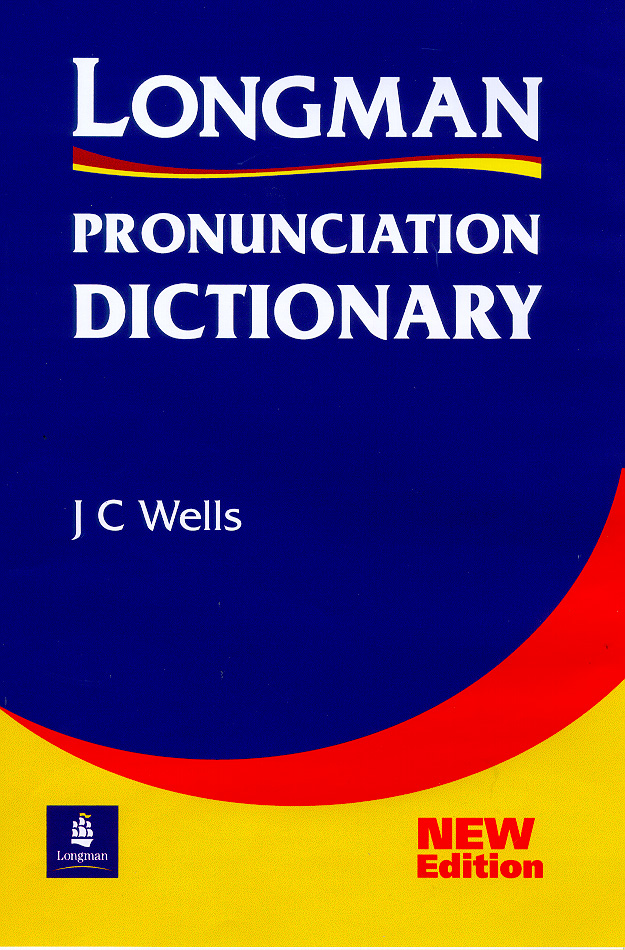 The author's email address is j.wells@ucl.ac.uk
---
John Wells's home page - UCL Department of Phonetics and Linguistics.

last modified 2000 April 07