John Wells in Greece
In April 2001 Prof. John Wells visited Greece, at the invitation of Dr Anny Georghountzou of the American College of Greece, Athens. Dr Georghountzou is an alumna of UCL, having done both the MA in Phonetics and her PhD in the Department.
Prof. Wells gave a well-attended public lecture at the ACG (Deree College), and also conducted a workshop on intonation with Dr Georghountzou's students.
He also managed to do some sightseeing.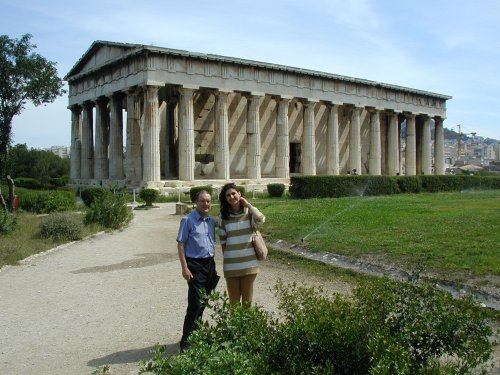 Prof. Wells and Dr Georghountzou in the ancient Agora, Athens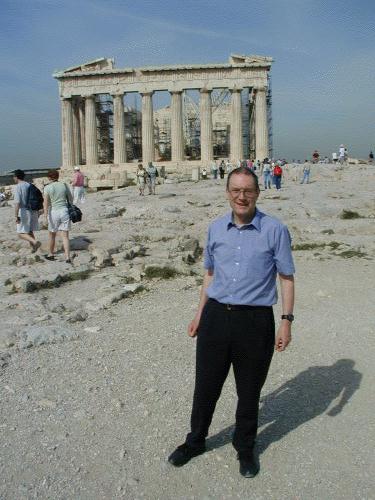 On the Acropolis, with the Parthenon in the background
Photos: Yannis Georghountzou
---
JCW 2001 May 01
My home page