Degrees related to Speech, Hearing and Phonetic Sciences
Graduate Research Degrees
The Division of Psychology and Language Sciences undertakes world-leading research and teaching in mind, behaviour and language. It brings together researchers in a range of disciplines such as cognition, neuroscience, linguistics, education, communication, medicine, health, phonetics and development - to understand both basic and applied problems. Our work attracts staff and students from around the world. Together, they create an outstanding and vibrant environment for both study and research, taking advantage of cutting-edge resources such as a behavioural neuroscience laboratory, a centre for brain imaging, and extensive laboratories for research in speech and language, perception and cognition. Our research is funded by by UK Research Councils, charities such as the Wellcome Trust, government departments, the EU and the NHS. More information about research degrees.
Master's Degrees
These UCL degree programmes contain teaching provided by the Department. Unless indicated, all are one-year full-time courses for existing graduates starting in September each year.
Conversion Programmes
MA Phonetics
For graduates converting to Phonetics from other disciplines
Cross Disciplinary Programmes
MSc Language Sciences
For graduates wanting to pursue a scientific research career in speech, hearing or language sciences. This is an umbrella programme supporting specialisations in Language Development, Linguistics with Neuroscience, or Speech and Hearing Sciences.
MSc Neuroscience, Language & Communication

For graduates wanting to acquire (or update) knowledge of language and brain relationships and/or to pursue a research career that focuses on language processing in unimpaired and brain damaged populations.

MRes Speech, Language and Cognition
For graduates wanting to pursue a research career in the cognitive processing of language
Clinical Programmes
MSc Speech and Language Sciences
Two year clinical programme in speech and language therapy. Successful graduates will be recommended for membership of the Royal College of Speech and Language Therapists and will be eligible to apply to the Health Professions Council for registration as a Speech and Language Therapist.
Undergraduate Degrees
| Title | Description |
| --- | --- |
| BSc Psychology and Language Sciences | Three-year programme that brings together psychology, speech sciences and linguistics to offer students a genuinely multi-disciplinary approach to the scientific study of the human mind and human communication. |
| BA Linguistics | Three-year degree programme specialising in Linguistics, including study of sound (phonetics and phonology), structure (syntax) and meaning (semantics and pragmatics). |
| BA Linguistics (international) | Four-year degree programme in Linguistics. As three-year programme but with opportunity to spend one year abroad. |
Some other pages on our site you may enjoy ...

BROWSE is a program for browsing audio recordings. With BROWSE you can drag and drop audio files in a range of formats onto the display to see and hear their contents. BROWSE allows you to zoom, scroll and save the audio files to other formats.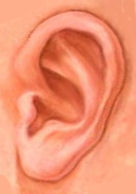 A tutorial that provides an extensive introduction to our sensation of the loudness of sounds.

A blog on everything and anything to do with Phonetics.